The Importance of Clean Gutters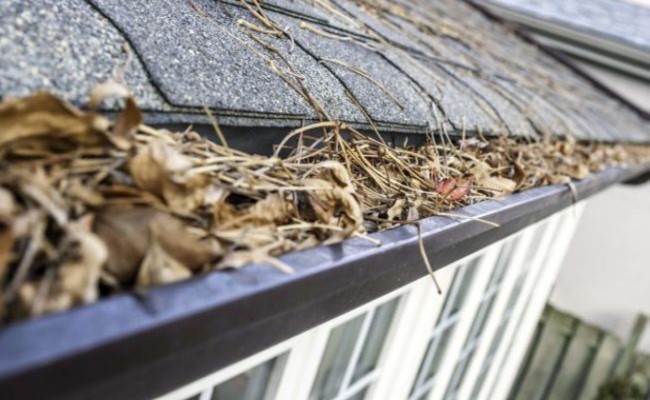 "Many homeowners wait to get their gutters cleaned until they notice a problem. Unfortunately, this is like waiting to lower your cholesterol until you have a heart attack."~ Robert Mackerron
Keeping your gutters and downspouts clean is an essential part of home maintenance. When they get filled or clogged with debris they stop working correctly. This leads to backed up water, which can get misdirected in ways that will damage the home's basement, foundation, roof, soffits, siding and paint. Also, weight of water-logged debris can put undue stress on your gutters and fixtures causing damage. This can also lead them to pull away from your home. damage your gutters.
Experts warn against waiting to clean your gutters until you notice a problem, it could be too late. Instead, they recommend cleaning out your gutters at least twice a year to maintain a healthy, properly functioning gutter system. This will help prevent future expensive and unpleasant gutter related problems.
Benefits of Regular Gutter Cleaning
• Prevents home and landscaping damages caused by misdirected water.
• Avoid nesting birds, mosquitoes, termites and other insects that are attracted to the moisture and warmth of clogged gutters.
• Assists with the maintenance of a home's appearance and value.
Putting off cleaning your gutters can become very costly. Some may dread the task and prospect of climbing a ladder cleaning your gutters can end up being a very costly. That is why many homeowners hire gutter cleaning professionals twice a year to complete this important, yet unpleasant, task. Moreover, doing this ensures their gutters are cleaned and their system is working properly.
About Property Refresh
Property Refresh offers satisfaction guaranteed house cleaning, power washing, gutter cleaning and window washing services throughout Chicagoland. Call 224-386-4836 to schedule your free, no obligation in-home estimate.