Clean gutters are vitally important to your home's longevity and structural soundness. Sometimes it's easy to overlook gutter cleaning importance, but don't underestimate the damage clogged gutters and downspouts can do to your most prized possession. An overflowing gutter system can badly damage your landscaping, cause water to seep through the basement wall cracks into your basement, and damage your foundation's structural integrity. Moisture in your basement leads to mold growth, and standing water in your gutters breeds mosquitos and other unwanted pests. These are just a few reasons your gutters must be regularly cleaned and inspected by a professional gutter cleaning company.
Property Refresh is such a gutter cleaning service you can trust to get the job done right.
---
Gutter Cleaning Pricing
| House Size sq feet | 1 Story | 2 Story | 3 Story |
| --- | --- | --- | --- |
| up to 2000 | $100 | $150 | $200 |
| 2001 to 3000 | $125 | $150 | $200 |
| 3001 to 4000 | $150 | $200 | $250 |
| 4001 to 5000 | $175 | $225 | $300 |
| 5001 to 6000 | $200 | $250 | $350 |
| 6001 and larger | | Call for price | |
| With Guards | add $30 | add $50 | add $80 |
Downspout cap installation $12 each (incl. labor and materials)
Plastic gutter guards with mesh $3 per foot (incl. labor and materials)
Aluminum Micro-Mesh gutter guards $8 per foot (incl. labor and materials)
We also inspect and repair gutters and downspouts.
how we clean gutters
So what is the whole process of a gutter cleaning service, you may ask. Well, we're glad you asked. Please read the steps we take when cleaning gutters.
We will arrive at your house and introduce ourselves.
Our gutter cleaners will explain what they will do and give you the price quote (new customers only).
First, we take all debris out of your gutters by hand or using a leaf blower.
Then we will bag all debris and take bags with us.
After we cleaned your gutters, we will inspect downspouts and unclog them.
When we're done, the technicians will walk around the house to clean any debris that might have fallen while cleaning gutters.
If we find any issues with the gutters while cleaning them, we'll let the customer know and suggest ways to correct them.
And the final step is; you pay our technicians, and we'll be on our way to the next call.
Rest assured, when you hire Property Refresh to clean out your gutters, the job will be completed correctly and with the utmost respect to your property.
This is how we do it!
Watch this video to see our gutter cleaning service in action. We recommend cleaning and inspecting your gutters at least twice per year. To save time and prevent injuries from falling off the ladder, Property Refresh strongly advises hiring a reliable gutter cleaning company. We believe we are that gutter cleaning company you can trust. If, after watching the video and reading our reviews, you still have questions, then please give us a call, and we will gladly answer all your questions.
Call us (224) 386-4836
This is not what your gutters are for!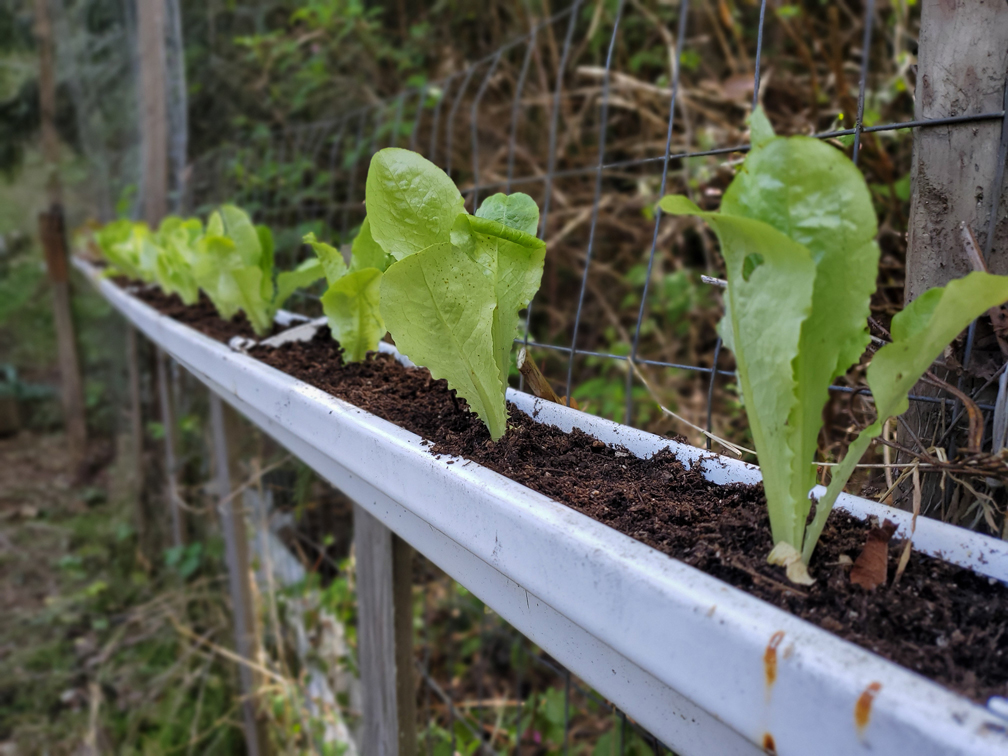 ---
Our main goal at Property Refresh is to provide our customers with local gutter cleaning services at a reasonable price. Every day, we work hard to meet your highest expectations, gain your trust, and earn repeat business. Please read reviews other customers left us to see what they think about Property Refresh before you call us.