Fall is just around the corner: time to get your house in shape for the cooler months ahead. Regular checkups and maintenance are crucial and very beneficial in taking the best care of your home. Here are the top five fall home maintenance tips that will help you focus better on the tasks you need to do.
Window Washing Home Maintenance
Windows can become filthy throughout the year as pollen, dust, and debris of all shapes and sizes cling onto the glass and become ingrained in those little nooks and crannies. Give your windows a good cleaning, inside and out. While you do this, inspect them for damage. Drafty windows can make your heating bill higher. Make sure to check for air leaks in all of your windows. If you find any drafts, replace the window's caulk and weather-stripping. As a homeowner, DIY projects are tackled regularly and often with great success. However, certain home maintenance chores are best left to the professionals, typically including window cleaning. Hiring professionals like Property Refresh means you get peace of mind knowing the job will be done safely and on time to ensure the best results.
Gutters and Downspouts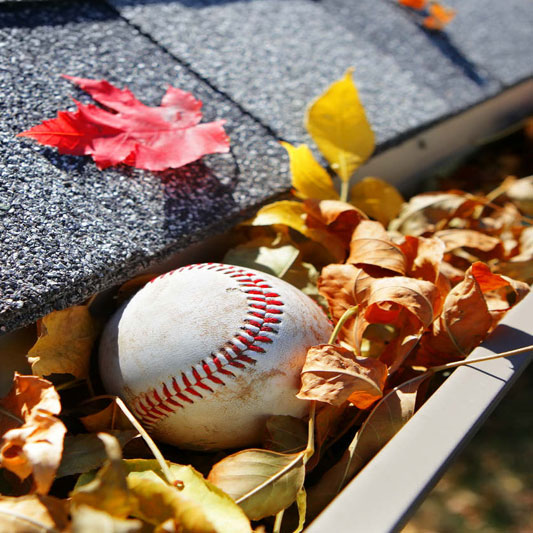 Gutters and downspouts can get clogged with leaves and debris that hinder the system's proper operation, so keeping them clean and free flowing is essential. Clean gutters and downspouts frequently throughout fall by hiring a professional team to prevent the build-up of leaves and other debris. Neglected gutters can lead to wood rot problems and pest infestations. Ensure that water drains properly and doesn't pool. Pooling can cause damage to foundations, driveways, and walkways. Along with the downspouts and extensions, the gutter system ensures proper water flow off the roof and away from the home's foundation.
Inspect and Seal Your Deck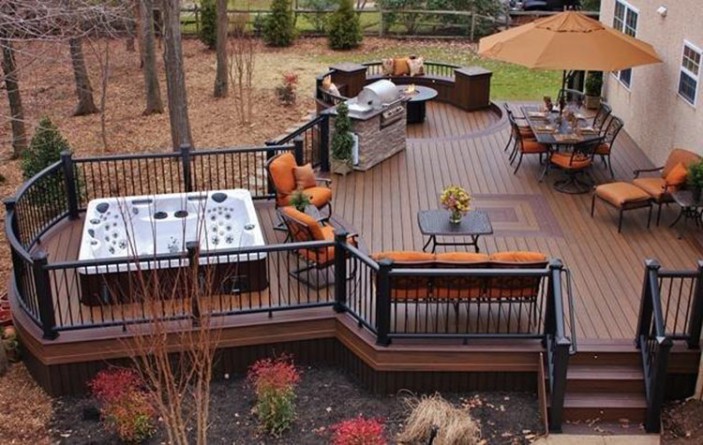 Another fall home improvement must-do is to perform a safety check on your deck. If the water soaks into the boards, it's time to reseal the deck. In fact, if it forms a puddle or beads up, the deck repels water and will be safe for the cold season.
Check for loose nails and screws. Tighten or replace fasteners as needed;
Power wash the deck on a day no colder than 40 degrees;
Inspect for cracks or areas that are splintering. Fill gaps with an epoxy wood filler;
Add a water-repelling stain to protect from melting ice and snow.
Hiring a professional deck staining and restoration team can help you complete the job.
Driveway and Sidewalk Maintenance
Make sure your driveway, sidewalk, and walkways are in good shape. Pull the weeds, and repair any cracks before cleaning them. Use a power washer or contract a professional power washing team to clean your driveway and walkways. 
House exterior cleaning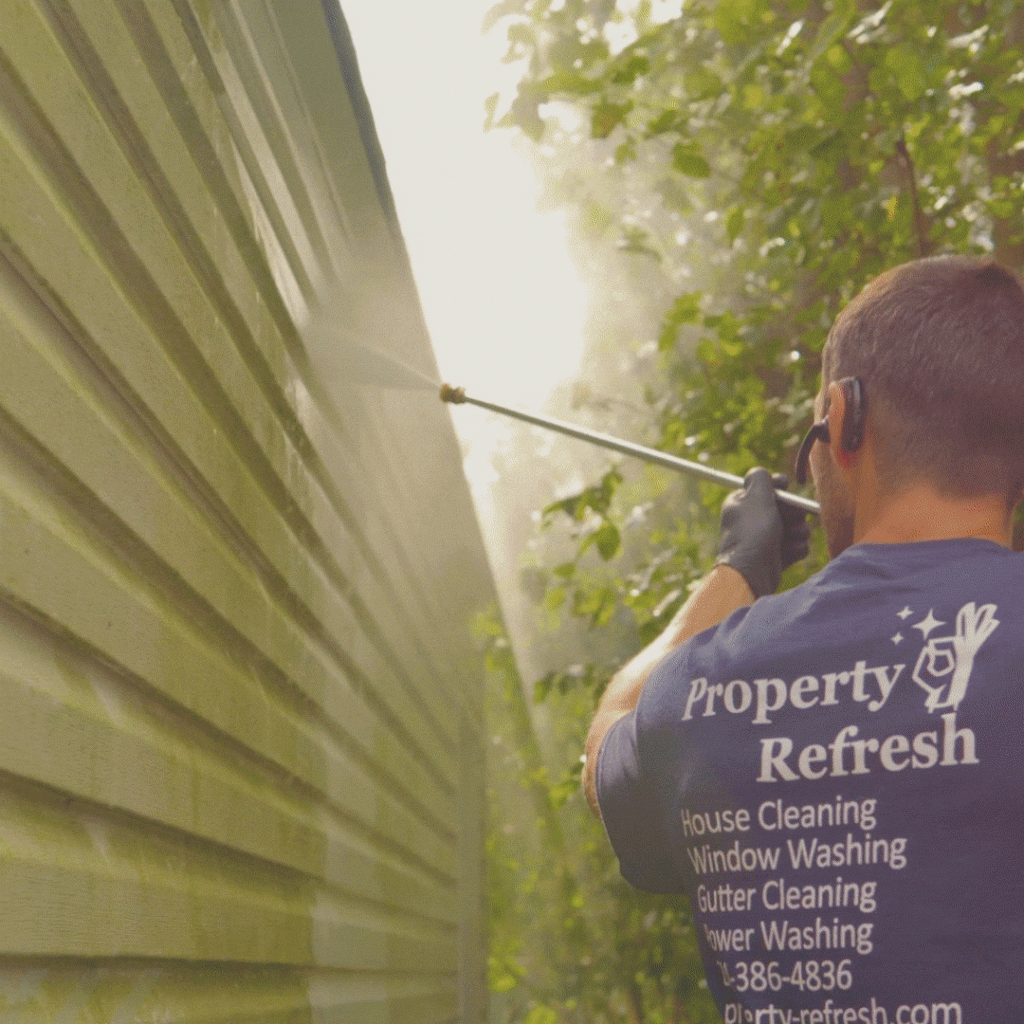 You can boost your home's curb appeal by cleaning and fixing up broken or missing parts of your house. Start with the roof. See if any cracked or missing shingles need to be replaced. Any "sliding shingles" that appear to have shifted may require new fasteners. If numerous places in your roof require repair, it may be best to wait for warmer weather when asphalt shingles are more supple and less likely to crack.
Power washing your siding will help you keep the mold growth and the rotting debris off your house, and it won't damage its surface.
Conclusion
Lastly, keep your home in good condition, and it will last you more than anticipated. Give it regular maintenance with the help of your local home improvement services, and you'll get the best service in no time. Ultimately, make your fall home maintenance checklist easy by calling Property Refresh for any advice or info.