Not many people may know this, but one of the ways to increase the value of your property is to pressure wash it. However, DIY or do-it-yourself pressure washing can be stressful and potentially dangerous. That said, DIY pressure washing can help you save money, but are the few dollars you save worth the effort, or should you rather hire a professional power washing company? 
Then there is also the fact that you need to choose between a gas-pressure washer and an electric pressure washer. Which is the best pressure washer to remove loose paint for instance?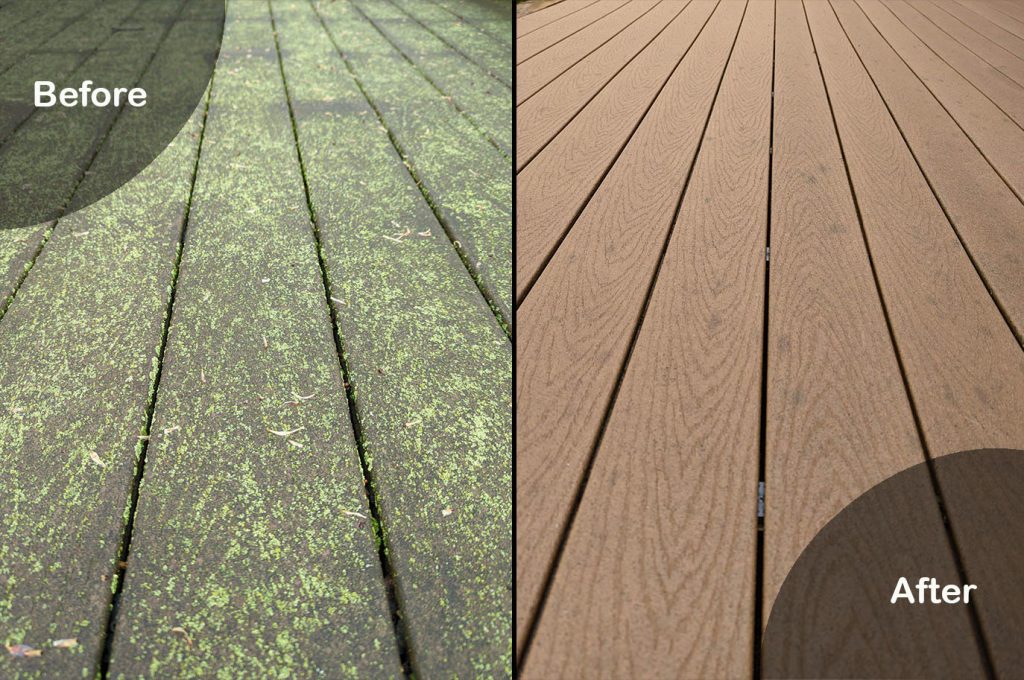 The Truth About DIY Pressure Washing
DIY Pressure Washing will always cost you less than hiring a professional, especially if you want to clean surfaces like the driveway. However, that's only if you don't put a dollar value on your time and the skill of a professional. Furthermore, if you don't own a power washer, you will need to rent one, which is fortunately not too expensive. You can also find one with a heating element that shoots heated water if the job calls for it. 
DIY PW washing, as it is called, is best suited for small projects and ones that don't require powerful pressure washers. The other benefit of DIY power washing is having control over the project. You get to choose what surfaces to clean and how to clean them. However, herein also lies the danger of power washing. If you don't know how to approach cleaning a certain surface, you can ruin it.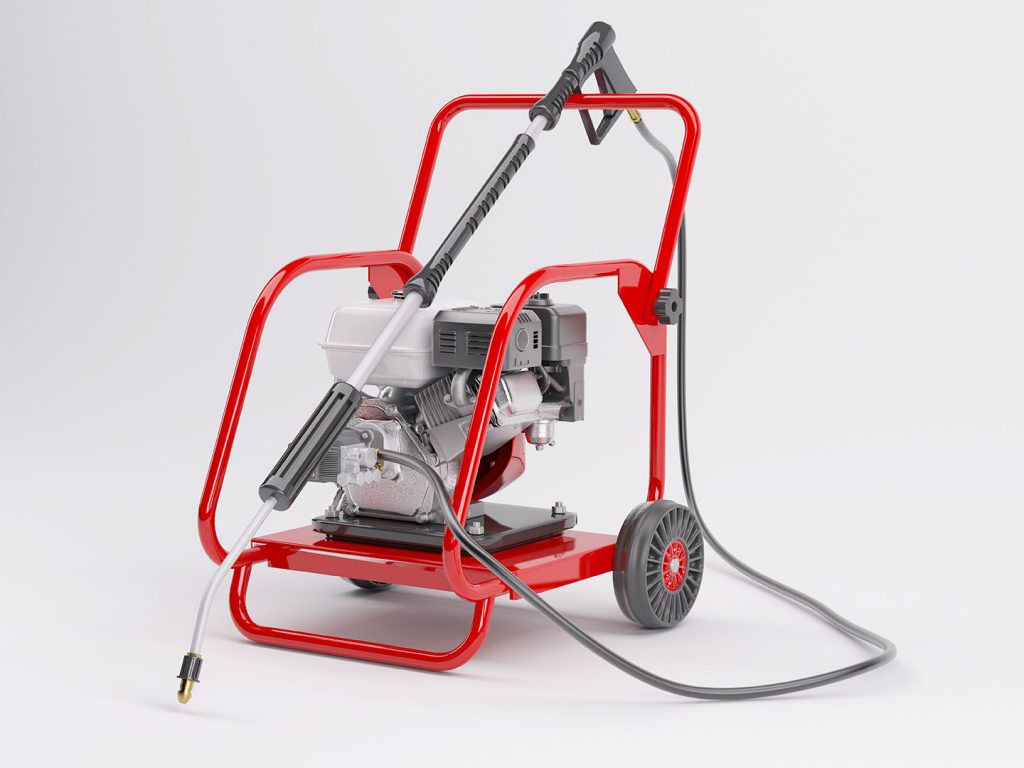 Do-it-yourself power washing is time-consuming
It takes a lot of time to wash a filthy surface. While we have already stated how the wrong approach can be dangerous for the surface, it can also cause bodily harm.
Most homes have hard-to-reach areas that are otherwise hard to clean with your standard pressure washer. So, you will probably have to climb a ladder to do the job. However, this approach has a risk of injury since you're dealing with a lot of pressure from the wand. Furthermore, inexperienced people power washing their roofs can easily damage structures like vinyl siding and roof shingles.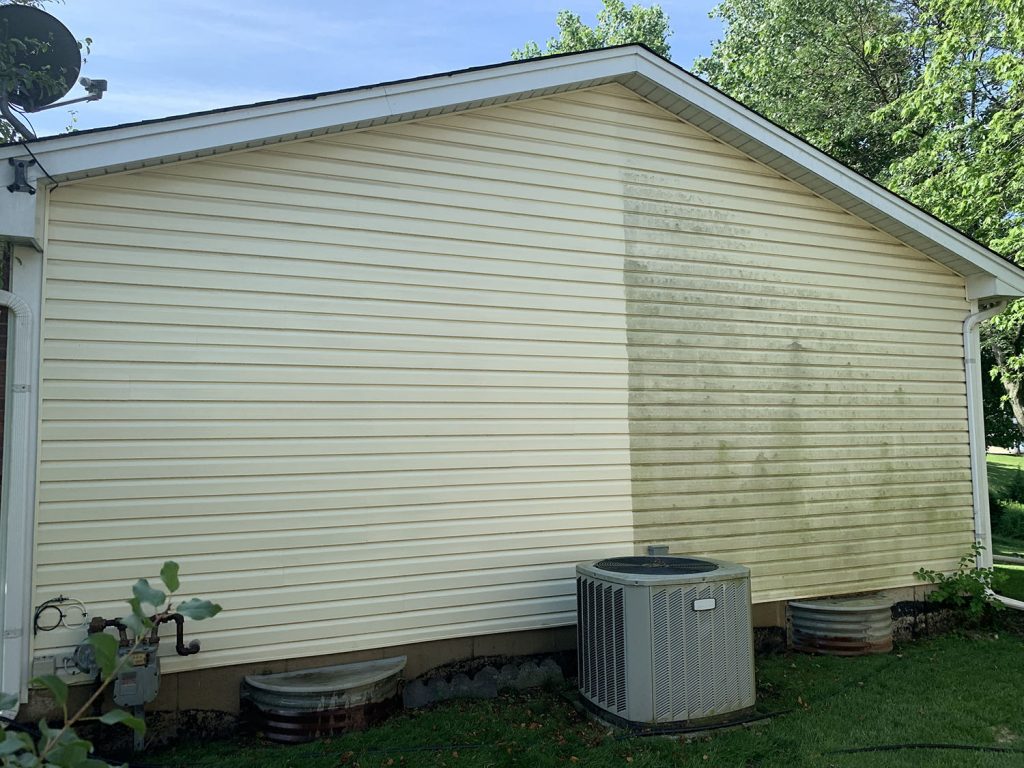 It Isn't As "Cheap" As You Imagined
Most homeowners will rent a power washer from a home improvement store and think that's the only expense they need to bear. While it is generally cheaper to power wash and remove dirt from siding, driveway, or deck on your own, you might be overlooking several factors, such as:
· What the equipment costs
· Cost of water
· The amount of soap and other cleaners you need
· The cost of your time, aka opportunity cost
Even though the opportunity cost may not be the first thing you think about, using standard equipment that's not professional grade can often mean that the same job takes days to complete. Even after spending all that time, the results may differ from what you expected. The best approach for most homeowners is to use a soft wash method and combine that with professional cleaners. However, some results can't be accomplished with DIY power washing.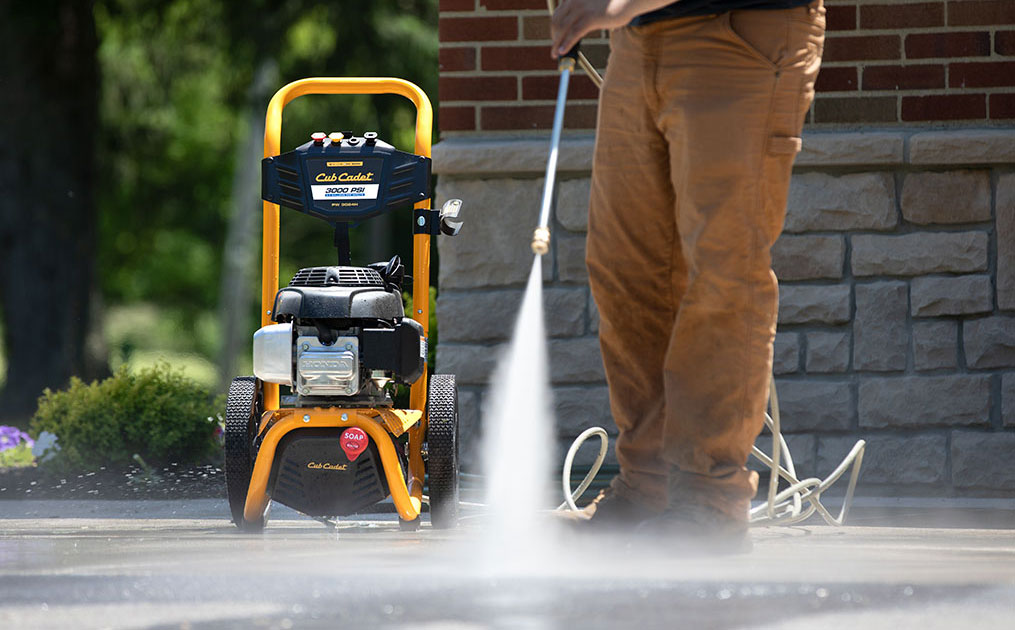 How Do Commercial Power Washing Services Work?
One of the most significant advantages of hiring a professional power washing company in your area is that you don't have to spend time and put in the effort the get the results you want. Reputed companies often have the experience needed to deliver results. However, they may also have the latest and greatest power washing machines that provide unsurpassed results while not endangering your property.
Standard residential power washers aren't able to reach areas that are too high, and they can't clean areas with stubborn stains and other problems. However, high-end professional power washers used by companies can clean every surface and part of your home thoroughly.
Power washing companies are fully insured
Like any other professional business, power washing companies are fully insured. This means that if there are any unforeseen issues, the insurer will cover the damage.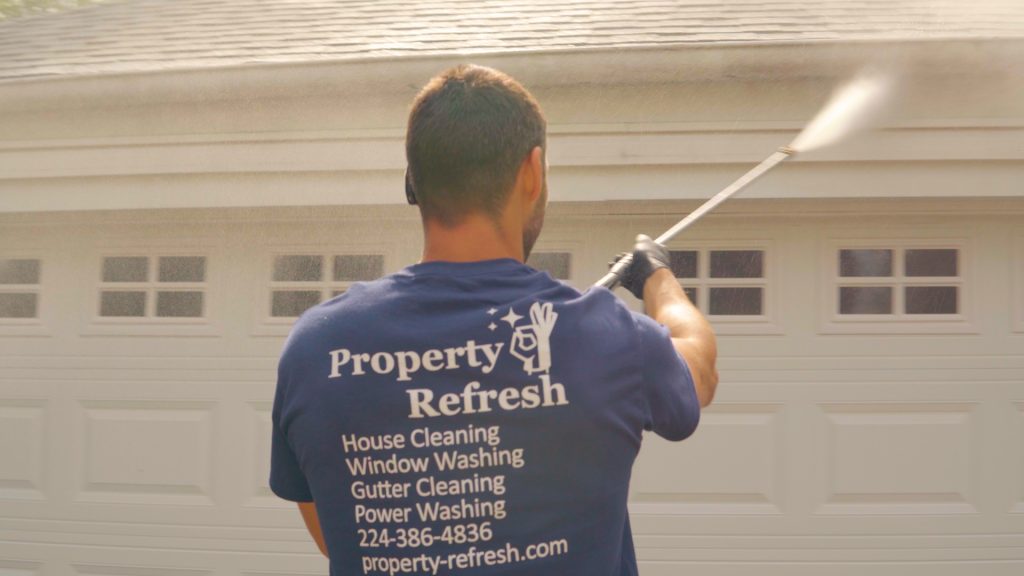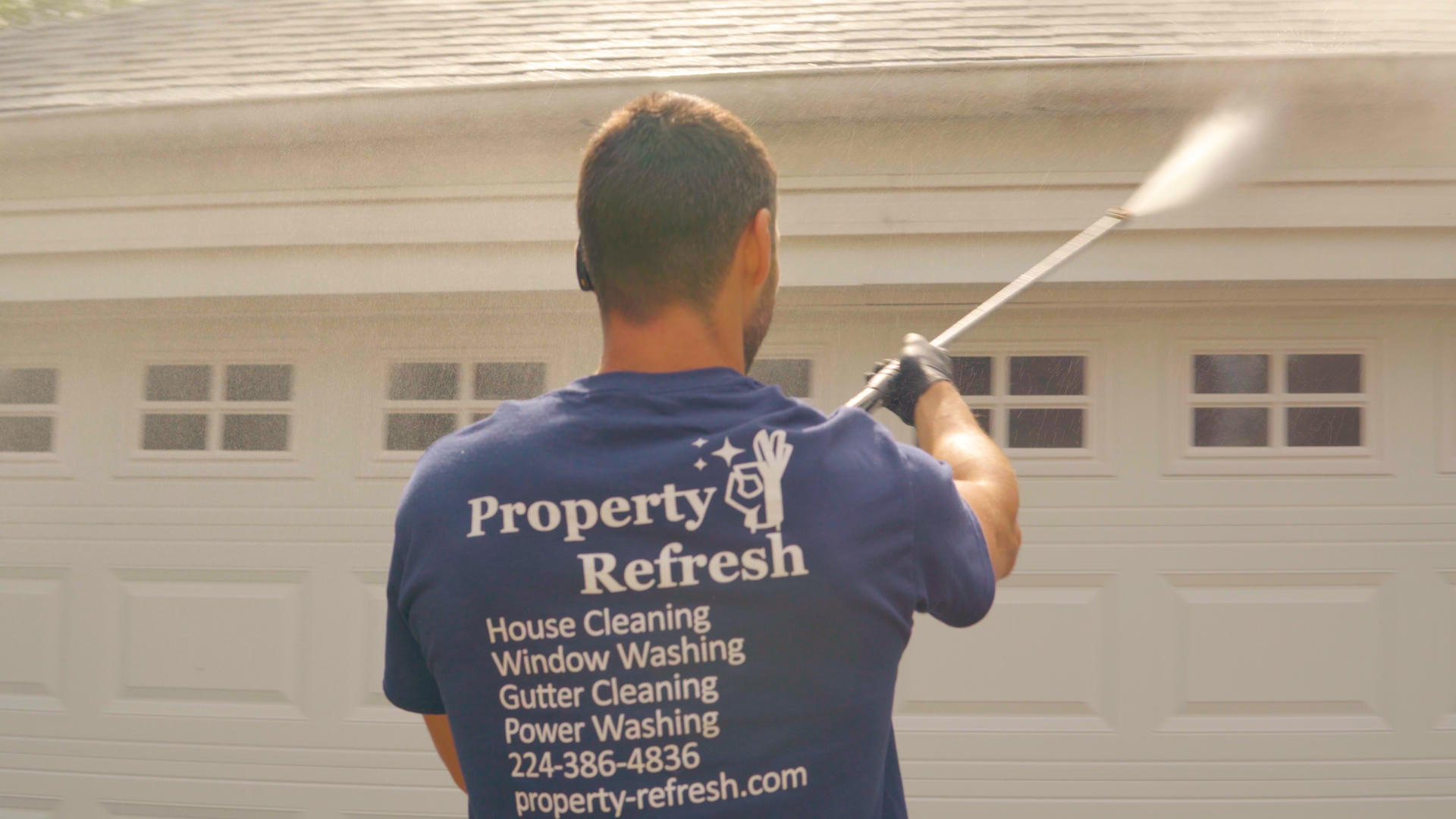 Professionals will remove contaminants
Professionals know how to remove mildew and algae from your home. Most times, they know where to find them and the best way to eliminate instances of them. 
A single expense
Once you hire a professional power washing company, you don't have to worry about shopping around for equipment and other related items. Power washing company professionals travel with everything they need for the project. So, not only do you save time by not having to do it yourself, but you also collect everything needed for the project. 
Potential cons of hiring professionals
Most people will try to hire a power washing contractor that charges them the least money. This is understandable, but like any other industry, the price you pay is directly correlated to the quality you can expect from the service. If you want high-quality power washing, it is essential to shop based on quality rather than solely on power washing service costs. Research the company by reading reviews and by calling them up.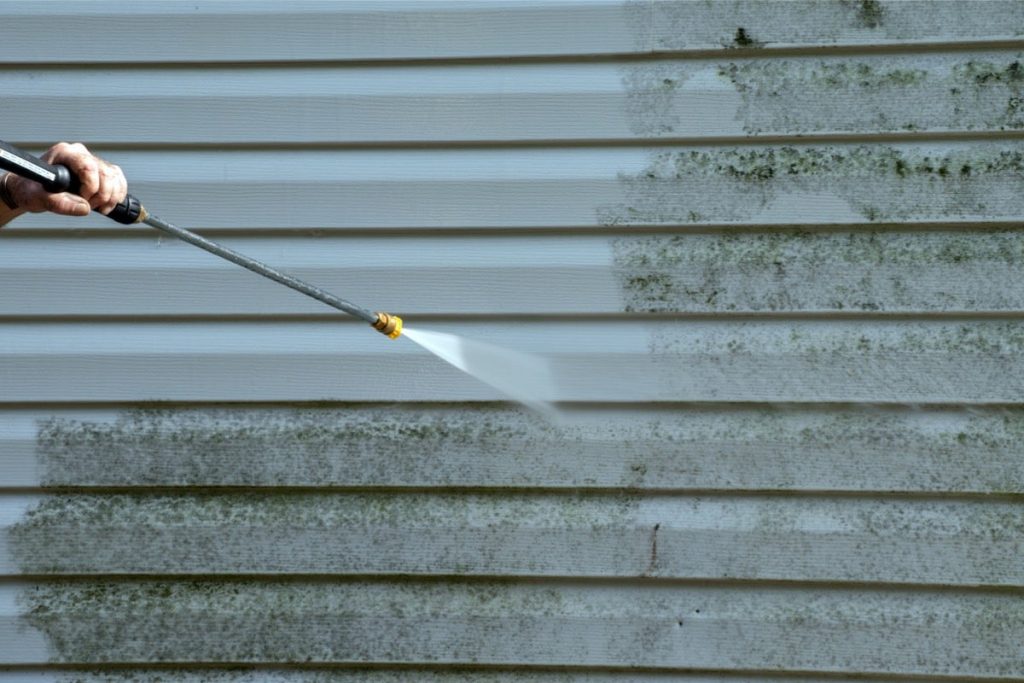 Doing your research will mean that you don't end up with a so-called pro that shows up in a pickup truck with the same power washer you could rent from any home improvement store. Also, contractors like these can become elusive once you have hired them and paid for the job. This can be troublesome, especially if you notice issues with the pressure-washed surface later on. 
Like many industries, fly-by-night operations, unfortunately, also plague the power washing industry. So, you'd want to put in some time to do the needed research to hire the best people for the job.
Final Word
Power washing could be the best way to improve your home's look, feel, and hygiene. Whether giving your driveway a brand-new look or cleaning the roof, power washing is the fastest way to see results. However, it all boils down to hiring the right professionals for the job. If you decide to do it yourself, then be prepared for what you might get into.